The Fishstrong Foundation's mission is to share the story and philosophy of Jeffrey Fisher through community-based events, programs, outreach and support.
Our vision is to inspire people to be active participants in their community and to become positive global citizens while also being appreciative and gratefully aware of the awesome gift that is life.
The Fishstrong Foundation will always continue to support the organizations that had a huge impact on Jeffrey, but we have made our primary focus to help those in our community whom are struggling with life-altering illness.
The Fishstrong Foundation is a non-profit organization.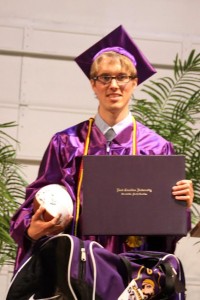 The Fishstrong Foundation is always growing and we are currently working on more fundraising opportunities so that we can help more individuals in our community.